About Veetee Mid Town
A Tranquil Oasis of Comfort and Rejuvenation
Welcome to Veetee Mid Town
Your Ideal Choice Among Hotels Near Munnar
At VEETEE MID TOWN, we're more than just a hotel; we're your gateway to the enchanting beauty of Munnar and its surroundings. As one of the distinguished hotels near Munnar, we pride ourselves on providing a unique and memorable experience for our guests.
Our story begins with a commitment to offering the perfect blend of comfort and natural beauty. Nestled in the serene town of Adimali, a short distance from Munnar, we welcome travelers from all corners of the world. We understand that your journey is not just about reaching your destination but also about creating lasting memories. And that's where VEETEE MID TOWN comes in.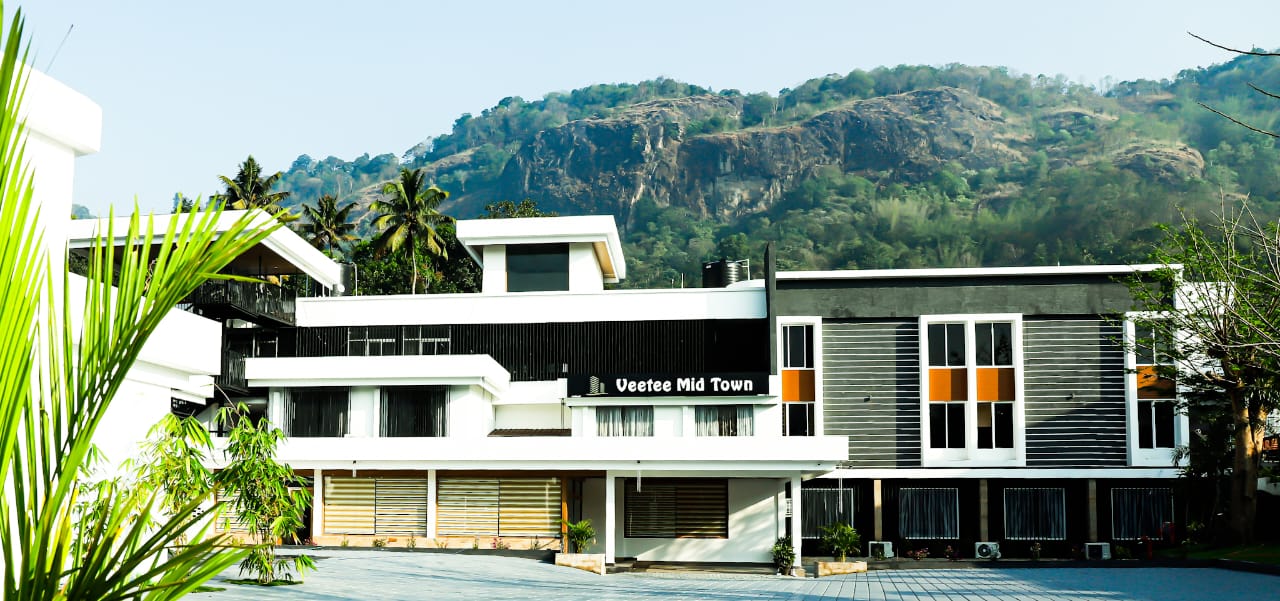 Discover VEETEE MID TOWN: Your Home Away from Home
Our team is dedicated to ensuring your stay is exceptional. We provide comfortable accommodations, modern amenities, and a warm, inviting atmosphere. The lush surroundings and scenic beauty of Munnar are at your doorstep, offering a truly immersive experience.Whether you're here for a family vacation, a romantic getaway, or a business trip, our mission is to make your stay unforgettable. We want you to explore the wonders of Munnar, unwind in the lap of nature, and enjoy the local culture. As one of the top hotels near Munnar, we're here to be your guide, your haven, and your partner in creating cherished moments.
Luxurious Rooms and Impeccable Services
Our commitment to providing an exceptional experience extends to our well-appointed rooms and a range of services. As one of the leading hotels in Adimali Town, we take pride in offering spacious and comfortable accommodations that cater to the diverse needs of our guests.
Each room is thoughtfully designed to provide a tranquil retreat, with modern amenities and cozy furnishings. Whether you choose our cozy double rooms, expansive suites, or family-friendly accommodations, you'll find an inviting ambiance to relax and rejuvenate.
Enjoy Your Stay At The Hotel
Enjoy a Serene Retreat at VEETEE MID TOWN Hotel
Luxury, comfort & tailor-made service
Amenities & Services
"VEETEE MID TOWN provides state-of-the-art amenities, from a carbon monoxide detector to a cozy sitting area, ensuring your stay is safe and comfortable. Enjoy the convenience of a tea/coffee maker, flat-screen TV, and exclusive executive lounge access. Our 24/7 resident services team is ready to assist you, and with options for smoking and non-smoking rooms, we cater to your preferences. Your perfect trip begins here."